ADNOC Drilling offers a comprehensive suite of services as part of our Oilfield Services (OFS) division.

This enables us to deliver start-to-finish well drilling and well construction efficiently and competitively, for the benefit of our clients.

As we further expand our Integrated Drilling Services (IDS) we continue to achieve record-breaking performance and efficiency levels, and make considerable savings in well time and cost.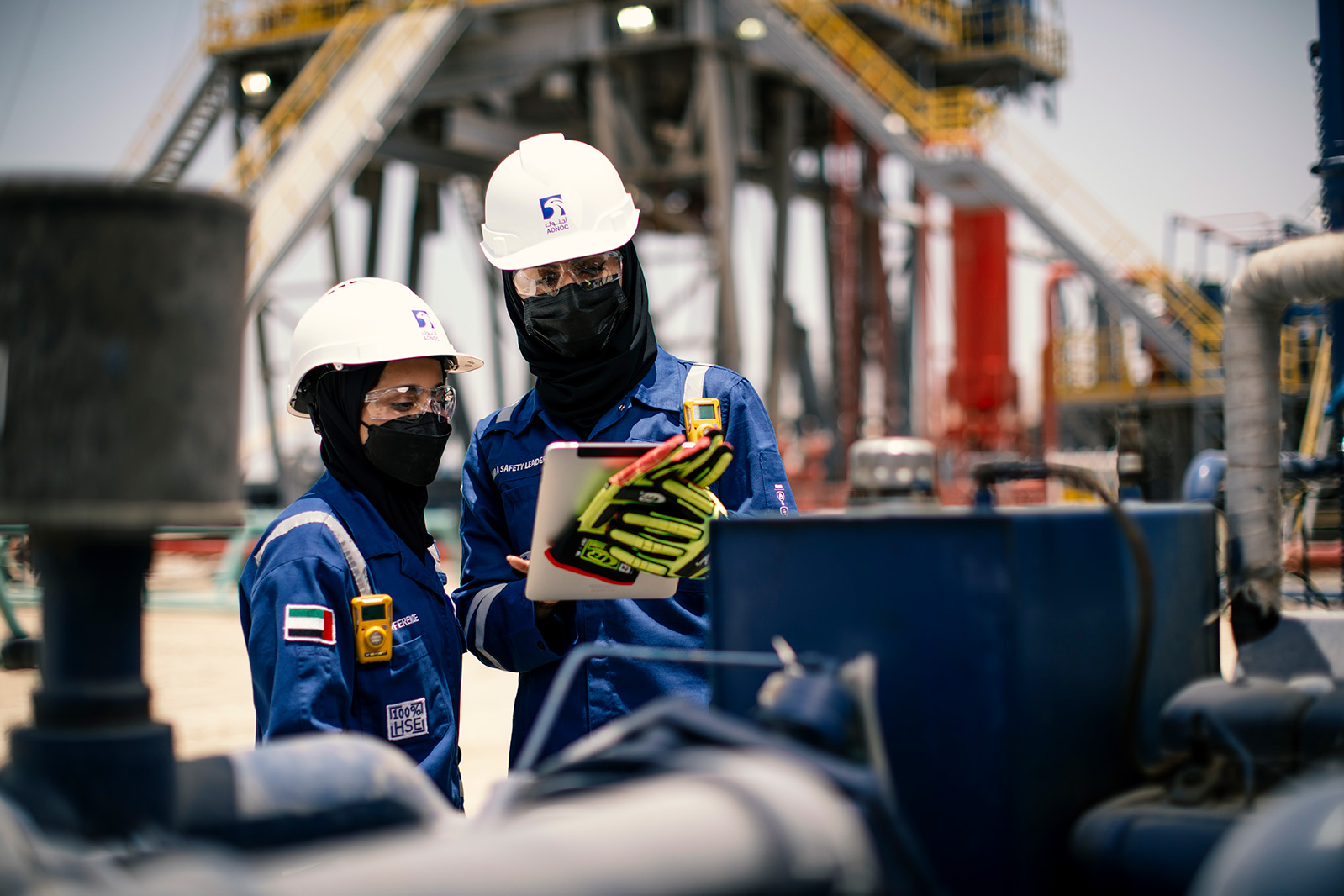 Our oilfield services include:

Directional Drilling
1. Vertical
2. Deviated
3. Horizontal
Surface Logging Services (SLS)
1. Logging While Drilling (LWD)
2. Measurement While Drilling (MWD)
3. Reservoir Navigation
4. Coring

Wireline Services
We include both open and cased hole e-logging capability.

Open Hole Logging
1. Triple Combo (Density/Neutron/Resistivity/Sonic)
2. Magnetic Resonance (MREX) and Lithology Explorer (FLEX)
3. Resistivity/Acoustic Imaging (STAR-HD/ECBIL)
4. Fluid Characterization and Sampling (RCX)
5. Dielectric Tool (ADEX)
6. Coring (PCOR)

Cased Hole Logging:

1. Cement and Pipe Evaluation (SBT/HRVRT)
2. Production Logging (PLT/MAPS/RPM)
3. Perforation Services (Hollow Carrier/Exposed Gun Systems/TCP/Plug and Perf etc.)
4. Pipe Recovery Services (Chemical Cutter/MPC/Jet Cutter/DCST/Back-off)
5. Plug and Packer Setting

Pressure Pumping

1. Cementing
2. Coiled Tubing
3. Hydraulic Fracturing

Drilling & Completion Fluids

1. Drilling Fluids
2. Completion Fluids
3. Brine Filtration
4. Liquid Mud Plant
5. Solid Control Equipment
6. Drilling Waste Management