Adapting to Working Remotely
Although the transition to working remotely can be challenging at times, our employees are creatively adapting and finding smarter ways to collaborate remotely. Technology has been central to this process, enabling our employees working remotely to stay connected.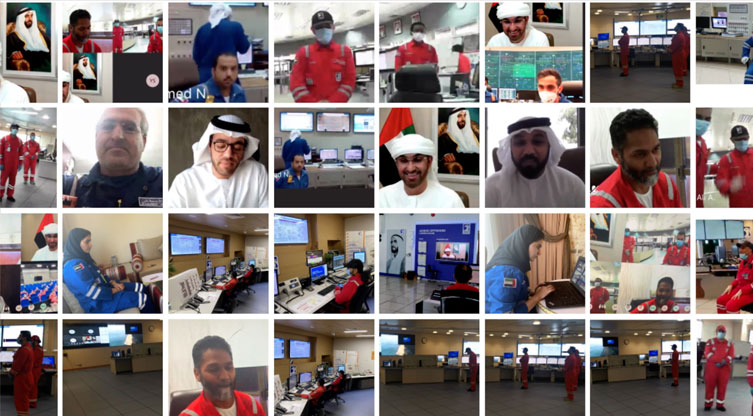 Over the past two months, 99 percent of our office-based staff have connected remotely and during this period, we logged 30 million minutes of video meetings, with 1.2 million calls taking place as we work to support our frontline employees on-site, engage with our global customers and ensure business continuity.
Also, our state-of-the-art Panorama Digital Command Center which is fully operational through secure remote work settings, is providing us access to real-time data and analysis across our entire value chain and enabling our people to make quick business decisions in response to market dynamics.
While technology is helping to enhance remote working, our employees are showing great resilience and going the extra mile to ensure we continue driving value for the UAE.
This determination is highlighted by Noora Al Bedwawi, an Arabic Editor and Content Developer at ADNOC Refining. She's a mother to four children and is also studying for a Doctorate in Arabic Language and Literature from Al Wasl University.
She says, "As an Emirati, I want us to do whatever we can as a country to get through this situation. I want to be able to say that we did our part in helping to educate our children from home and that we continued to deliver on our assignments despite the COVID-19 pandemic."
By working together as one family – the ADNOC Family – we will come through this period even stronger, more resilient, and better positioned for future success.