ADNOC and Bergen University to Collaborate on Research Aimed at Increasing Value from UAE's Oil Reservoirs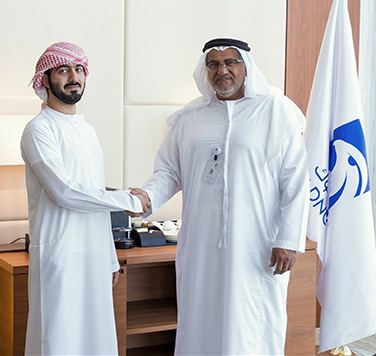 Abu Dhabi, UAE – October 1, 2017: The Abu Dhabi National Oil Company (ADNOC), one of the world's leading energy producers, has signed an agreement with the Center of Integrated Petroleum Research (CIPR) in Bergen University, Norway, one of the world's leading research institutions in the oil and gas sector, to conduct applied research into Enhanced Oil Recovery (EOR) techniques that could extend the life of ADNOC's oil reservoirs. Under the agreement Emirati ADNOC employees, with PhD degree scope, will conduct research at CIPR, alongside some of the world's leading industry researchers.

ADNOC and CIPR will collaborate on research into a range of EOR applications, with the aim of de-risking the different technologies and to prepare for future full field expansion of those solutions that demonstrate best deployment value. Some of these technologies have the potential to be implemented by ADNOC as industry firsts under local reservoir conditions.

The agreement is part of ADNOC's strategic approach to ensuring long term, sustainable and profitable oil production and its aspiration to recover up to 70 percent of the oil in place at the end of a field's life.

Abdulmunim Saif Al Kindy, Director of ADNOC's Upstream Directorate said: "A key pillar of ADNOC's smart growth strategy is the development of a world-class work-force. This agreement underlines our unwavering commitment to fostering Emirati talent to drive and develop value adding technology in our Upstream business. It also reflects ADNOC's focus on closely working with a broad spectrum of global partners to address the longer-term challenges for key EOR techniques.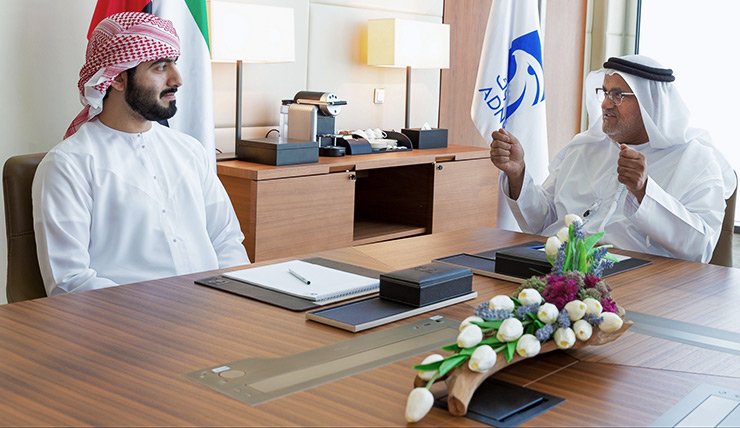 "It is pivotal for us to develop competencies across our Upstream Emirati workforce to deliver EOR projects from concept stage to full field implementation. This is critical to our future success and ADNOC is focused on becoming a key player in research and development of innovative EOR applications, pushing the envelope to address our demanding reservoir conditions. This is particularly important, as, in many cases, we cannot draw on fit-for-purpose EOR technology from the market to unlock significant reserves."

ADNOC has been leveraging EOR related techniques since 1996. At present, water flooding of ADNOC's reservoirs, along with other secondary recovery schemes, enables up to 50% of the oil in place to be recovered. While this is much better than the global average of 30-35%, it still leaves half of the potential resources in a reservoir in the ground.

"ADNOC is committed to finding novel methods to further increase recovery, enhance the long-term productivity and maximize the profitability of the company's operations," said Al Kindy.

An example of ADNOC's innovative approach to EOR is Al Reyadah. ADNOC was the first National Oil Company to pilot CO2 injection in EOR in 2009. Al Reyadah, focused on exploring and developing commercial-scale Carbon Capture, Use and Storage (CCUS) projects, opened in 2016 at the Emirates Steel Industries (ESI) facility in Musaffah, capturing 800,000 tonnes of CO2 each year and piping it 43 kilometres to ADNOC's Rumaitha and BAB oilfields, in Abu Dhabi's main onshore oilfield concession.

Today, ADNOC produces only about 7% of its total production through various EOR methods, which shows the great vitality and current strength of the Group's fields. Beyond the CO2 injection at the Rumaitha and BAB onshore field, the majority of ADNOC's EOR enabled production is based on rich miscible gas injection, which is deployed at several reservoirs across the company's onshore fields. ADNOC's long-term EOR deployment plan is to increase CO2 based EOR projects and other EOR schemes such as novel hybrid chemical concepts.

The agreement with Bergen University is the latest in a series of initiatives introduced by ADNOC to invest in upskilling its Emirati workforce to give them the tools to succeed as ADNOC evolves into a more commercially minded and performance led organisation.

As part of its 2030 strategy, ADNOC has enhanced its recruitment and training approach with the introduction of integrated manpower planning across the group, linking recruitment to the business strategy. It has also raised the bar through a competency-based performance management system, supported by a lifelong learning culture and providing a mix of structured training, hands-on experience and coaching.